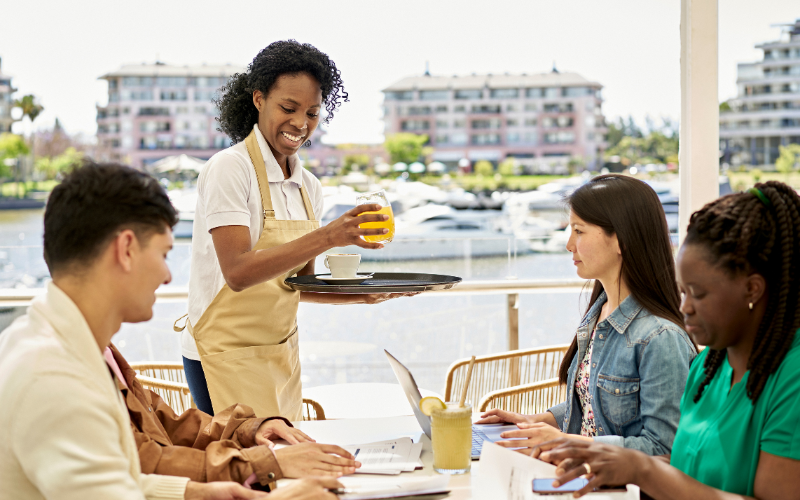 The summer is an interesting season for the foodservice industry as more people are out and about, which could mean increased business for some restaurants.  However, there is an increase in competition as people looking to dine out with friends and families weigh their options and look for somewhere new to eat.  Some restaurants may also experience a dip in business at some point in the summer as people are spending more time enjoying outdoor activities.
With more people getting out of the house and looking for things to do in the summer, restaurants have an opportunity to attract more customers.  It is important for restaurants to keep in mind that they are competing not only with other restaurants trying to attract the summer crowds but also with summer activities that may distract people from going out to eat.  Restaurants should come up with strategies that will help them stand out amongst other foodservice establishments and bring in more customers.
In this guide, we will discuss some tips restaurants can follow to help bring in more customers in the summer.  An effective summer strategy can help your business avoid slowdowns and increase your revenue for the season.
7 Tips to Attract Summer Customers to Your Restaurant
The following are some general tips that can help restaurants increase their summer crowd.  The effectiveness of these strategies may vary between restaurants and each business should implement the summer strategies that work best for them.
1. Create a Summer Menu
One way to increase interest in your restaurant is to introduce a summer menu that features items that are only available to those who dine in your establishment during the summer.  You can create new dishes that involve locally sourced ingredients that are more widely available in the summer and offer light options that can help beat the summer heat.
2. Set Up an Outdoor Dining Space
There are many people who enjoy dining outside in pleasant weather and the summer season is the perfect time to promote outdoor dining.  Set up a dining area outside if you have the space and include lights, umbrellas, and an outdoor cooling system if you are in an area that experiences extreme summer heat.
You can also create a separate menu for outdoor diners that includes lighter dishes and cold, refreshing beverages.
3. Offer Ice Cream and Cold Beverages
When the summer heats up, your customers will be looking for something to help cool down. You should consider adding new beverages to your summer menu, including fruit juices, teas, and smoothies as well as cocktails that incorporate fruits associated with the summer.
Adding ice cream and other refreshing desserts will give your customers more options to cool down in the heat and entice them to stay for dessert after their meal.
4. Host Events
As mentioned above, more people are out and about during the summer and looking for fun activities.  You can attract a large crowd in the summer by hosting an event at your restaurant.
You can come up with an event idea that is unique to your restaurant or partner with a local business or organization to put on an event. Your event can include live music, tastings for new menu items, fundraising, and more.  Creating a fun event will attract new people to your restaurant, which will help increase brand awareness.  Do not forget to promote your event on social media to get more people to attend.
5. Offer Special Promotions and Discounts
Another way to increase interest in your business during the summer is to offer special summer promotions and discounts. For example, certain drinks and cold desserts may be discounted during the hottest hours of the day.  You can also offer combo promotions that include an entrée, drink, and dessert for a discounted price.
Running a promotional contest during the summer is another fun way to get more customers involved.  You can offer prizes or discounts through drawings or hand out cards to customers that give them a chance to win various prizes.  Make sure you offer prizes that make sense for your business and help increase your revenue.
6. Boost Social Media Presence
A great way to promote your business and increase brand awareness is to focus on your social media presence.  Social media allows your business to communicate directly with your customers and reach new customers by posting engaging content.
Use your social media channels to post about your summer specials and events and share pictures of some of your most popular drinks and entrées.  You can also encourage your customers to post their meals on social media and even offer a discount if they tag your business.
7. Ensure that Your Staff is Well Trained
While promoting your business this summer with the above-mentioned tips can be very beneficial, nothing is more effective at bringing back your customers than a positive dining experience.  Your customers are more likely to have a positive experience at your restaurant when they receive excellent service from well-trained staff.
Restaurants should always make sure that their staff is trained to provide the best possible service and during the summer, they must be knowledgeable about new menu items, promotions, and events so they can share this information with your customers.  You can further encourage your staff to focus on providing the best possible service by creating incentives to reward their work.
Customers that experience outstanding service will not only be more likely to return but also to recommend your restaurant to others.
Used Cooking Oil Pickup and Recycling from Mahoney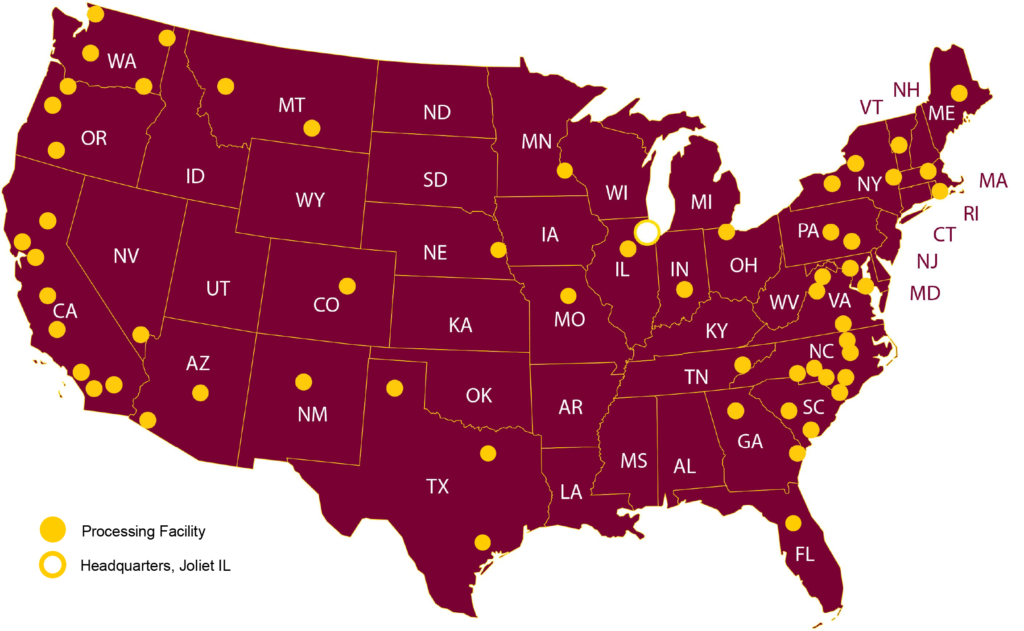 Implementing some of the tips described above can help generate interest and attract more people to your restaurant this summer, including seasonal menu items and discounts as well as special events.  No matter what brings your customers to your restaurant, it is the quality and efficiency of your service as well as the quality of your food that will stick with your customers.  One way to ensure that your kitchen is running efficiently is to work with a professional like Mahoney Environmental to provide used cooking oil pickup and recycling services.
Restaurants that work with Mahoney Environmental not only help ensure a safer and more efficient working environment, but also contribute to sustainable practices.  Used cooking oil recycling drastically reduces the amount of UCO that ends up in landfills.  Instead, the UCO we collect is taken to a proper facility where it can be recycled and used to produce sustainable fuels and other products.
Mahoney works with all types of businesses in the foodservice industry to pick up their used cooking oil and transport it to our facility where it can be recycled.  We provide regular pickups to ensure that your storage tanks are never full, and our services can also include deliveries of fresh cooking oil.  Our used cooking oil pickup services help improve the efficiency and safety of commercial kitchens.
You can call Mahoney at (800) 892-9392 for more about our used cooking oil pickup and recycling services. We are proud to serve food establishments across the country including Atlanta,  Baltimore,  Baltimore,  Boston,  Chicago,  Cleveland,  Columbus,  Dallas,  Denver,  Houston,  Indianapolis,  Kansas City,  Los Angeles,  Miami,  Nashville,  New York,  Orlando,  Philadelphia,  Phoenix,  San Diego,  San Antonio,  Seattle,  Tampa, Tucson,  Washington DC and the surrounding areas.