Luxbar is a popular fusion restaurant in Chicago's Gold Coast neighborhood that is part of Gibson's Restaurant Group.
They have been in operation since 2005, serving handcrafted cocktails and American comfort food with locally sourced fresh ingredients, including USDA Gibson's Prime Angus beef from Midwestern farms.
Their menu consists of a range of food items from grilled cheese sandwiches and sliders to oysters and steak tartare.
Since it began business, Luxbar has become a neighborhood favorite in Chicago's Gold Coast. The idea behind the restaurant of "elegance in simplicity" is expressed not only with their simple menu, but also in the simplistic design of the restaurant which was inspired by American Bar in Vienna designed by famed architect Adolf Loos.
The popularity of Luxbar, and its location in the Gold Coast neighborhood, means that they have a consistently high volume of business. Their employees must be focused and dedicated to their service to keep up with the crowds on nights and weekends.
However, this is difficult to do when the employees have to take the time to manually empty cooking oil cases into the fryers.
Luxbar called Mahoney Environmental to help come up with a more efficient and convenient solution to handle their cooking oil.
Challenge:
When Luxbar contacted Mahoney Environmental, the restaurant was purchasing its cooking oil in 35-lb. cases that had to be manually emptied into the kitchen fryers. The cases sometimes broke which is a major safety hazard, and they took up valuable storage space.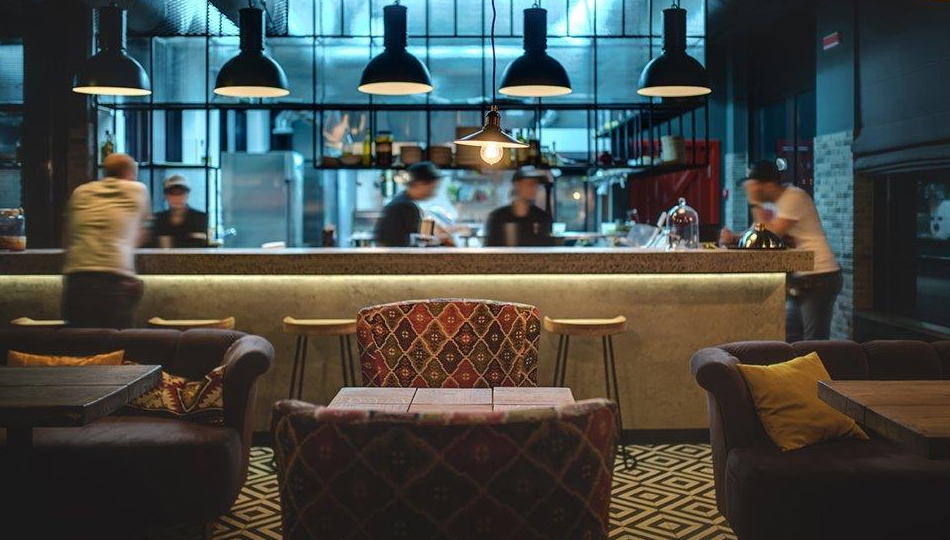 Their employees were also spending a lot of time emptying the cooking oil into the fryers and cleaning up the messes made from spillage or broken oil cases. This distracted them from the more important duties of food preparation and customer service.
Mahoney Environmental came up with a solution to help make loading the fryers easier and take care of their oil delivery to eliminate the bulky 35-pound cases.
Solution:
Luxbar contracted with Preferred Oil, a subsidiary of Mahoney Environmental, which installed a large holding tank in the kitchen. Pipes leading from the tank supply the fryers with oil as needed at the push of a button. This eliminates the need for the employees to empty the oil into the fryers themselves.
Not only has the restaurant regained storage space, a digital reader on the tank allows kitchen personnel to monitor the oil level so that it never reaches its full capacity. This will alert the employees when oil disposal pickup is needed and greatly reduce occurrences of oil spillage.
The restaurant has Preferred Oil deliver cooking oil on a twice-a-week basis but can schedule additional deliveries as needed. With the success of the Preferred Oil System at their Gold Coast location, the restaurant group has incorporated this service at all their locations.
Results:
The restaurant is running more smoothly now that they have an automated oil loading system and regularly scheduled services for cooking oil delivery and waste oil pickup.
They also have the flexibility to adjust the pickup schedule with Preferred Oil as needed based on their volume of business.
Because Gibson's Restaurant Group has contracted Preferred Oil to deliver cooking oil to all of their locations, they are getting a discount on the service, saving more money in the process.