Cooking Oil Disposal Company You Can Rely On
Every foodservice operation needs a responsive, reliable, trustworthy cooking oil removal partner. A grease recycler who is always on time, gets the job done right and never disrupts the operation. That's where Mahoney Environmental comes in.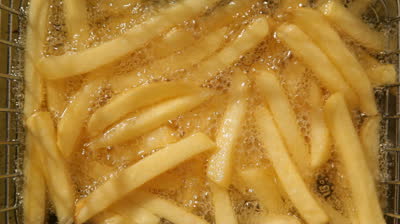 We control the entire used cooking oil recycling process—from equipment set-up, collection, transport and processing, to finished product—improving the safety, sanitation and total cost of frying.
Whether you call it fryer oil recycling, used cooking oil removal, waste oil collection, restaurant cooking oil pick up, UCO service, or used cooking oil collection, proper cooking oil management is key to ensuring your company runs efficiently.
Our collection process is fast, efficient, and thorough. And since we work 24/7, it's also done at off peak hours, with no chance of disrupting your business. Mahoney Environmental is the right choice to be the one-stop-shop for all your back of the house needs.
Why Chose Mahoney for Your Restaurant Cooking Oil Delivery, Collection and Recycling Needs
We take pride in creating value for restaurant operators and the environment
by tailoring services and programs to meet each restaurant's unique needs, offering: