O'Hare Airport is always one of the world's busiest airports as tens of millions of travelers pass through each year. With so many people waiting for their flights and layovers each day at O'Hare, it is inevitable that they will make their way to one of the airport's food courts as they wait.
The food courts in O'Hare Airport have a total of 125 food and beverage locations, offering travelers many options from familiar chains like McDonald's, Dunkin Donuts, and Chili's to Chicago staples like Billy Goat Tavern and Nuts on Clark. There are also bar and grill style restaurants such as O'Brien's Restaurant & Bar where travelers can relax with good food and a drink if their flight is delayed.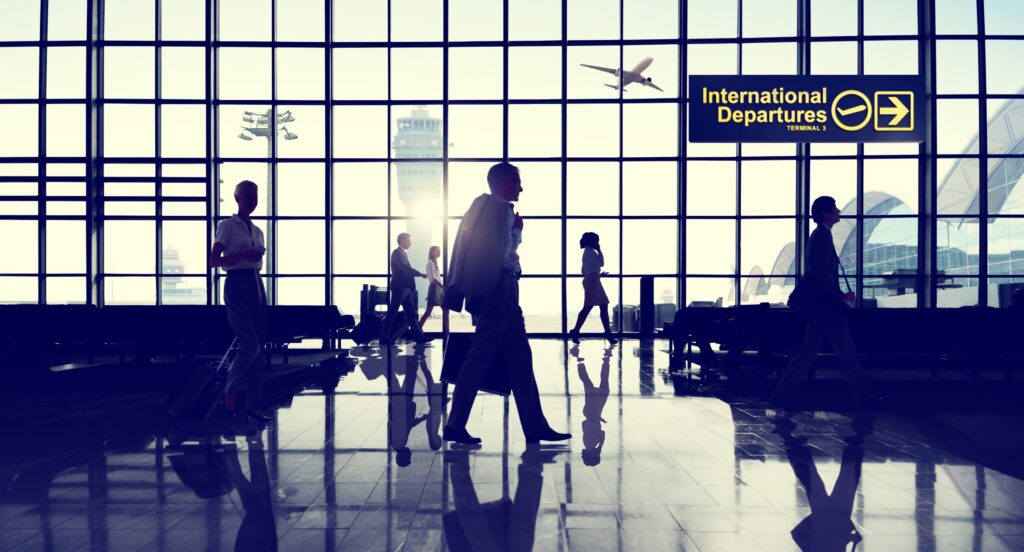 O'Hare is a rather large airport with multiple food courts in different terminals. Because the food courts are so spread out, there was no central location for the restaurants in O'Hare to dispose of their used cooking oil. Mahoney Environmental helped resolve this problem for O'Hare Airport by installing a new cooking oil disposal system.
Challenge:
The challenge with this situation was determining how to provide a cleaner, safer, and easy-to-use oil disposal system that all the airport concessionaires would use. It had to be conveniently located and easy to use to encourage proper disposal of cooking oil.
The airport only had disposal stations at three locations to service six terminals. Because of the difficulty to get to an oil disposal station, many restaurants were simply discarding their cooking oil in the trash.
A third-party company managed the oil recycling at the airport for the City, and the City made the final decision regarding any changes to the cooking oil disposal process.
Solution:
We identified six (6) locations for oil disposal tanks and worked with the third party to approve the locations for the tanks.
We Designed, Built and Installed:
Two 600 gallon Used Fryer Oil tanks located outside
One 300-gallon Custom Used Fryer Oil tank with limited depth to fit next to the drive-up dock – with protective poles
One 340-gallon Custom Used Fryer Oil tank located inside on the second level, with exterior exit piping to ground level
One 600-gallon Custom Used Fryer Oil tank located outside on highest volume dock, with protective barriers around entire tank
One 430-gallon Custom Used Fryer Oil tank sized to fit between the loading dock ramps
All six tanks have two pumps for oil extraction to guarantee no down time.
All restaurants use customized transport caddies with oversized wheels, lids with rubber gaskets, and locking lids to ensure no oil spillage. We trained the staff at all airport restaurants to use the caddy and Customer Fryer Oil tanks for convenient cooking oil disposal.
Results:
100% of restaurant tenants now use the oil disposal system due to its convenience, eliminating the practice of oil disposal in the trash. This has created a cleaner, safer environment for O'Hare employees and travelers.
In addition, remote access Internet Level Sensors for on-demand monitoring of UCO levels inside of all six storage containers helps guarantee that the tanks are never filled to capacity so you won't have unexpected overflow of oil to clean up.
To Find Out How Mahoney Can Help Your Business Solve Your Used Fryer Oil Problem at No Cost to You Give Us a Call or Fill Out the Form Below