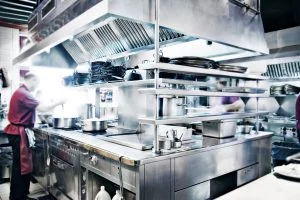 Since 1953, Mahoney has provided the most durable, easiest to use, most reliable oil waste management and recycling equipment in the foodservice industry.
From day one, Mahoney Environmental® set the industry standard of operational excellence for used cooking oil collection and recycling. We are experts at timely, reliable collection and recycling of used cooking oil. Offering full transparency, to provide you with the maximum value of used cooking oil.
We will provide the type of equipment most appropriate to your kitchen layout, type of operation and frying volume. Also, we keep cleanliness and safety of your team in mind when handling used cooking oil. Our containers are durable, leak-proof, and come in a variety of sizes. Easy-to-raise lids make these health department-approved containers readily accessible, while their special safety barrier construction protects your employees from the dangers of hot oil.
Our collection process is fast, efficient, and thorough. We work 24/7, it's also done at off peak hours, with no chance of disrupting your business.
Related Services:
Used Cooking Oil Recycling Company
Cooking Oil Collection & Recycling
Grease Theft Prevention
Commercial Grease Trap Services
Bulk Fresh Oil Delivery
Cooking Oil Equipment Installation & Design
Automated Cooking Oil Handling Systems
Used Cooking Oil Storage Containers