Restaurant sustainability has become increasingly important to today's patrons. Younger demographics, such as Millennials and Generation Z, are willing to pay more for sustainable products. Restaurant customers can contribute to the sustainability of their preferred dining locations.
What is restaurant sustainability?
In a perfect world, a restaurant produces zero waste, runs entirely on renewable energy, recycles water, and supports local farms. This ideal restaurant also draws long lines of enthusiastic customers and people eager to work there. A restaurant like this is considered a sustainable one.
Sustainability in the restaurant industry means daily operations are conducted in a way that protects and preserves the natural environment. Social equity is promoted, and people's lives are enhanced. A sustainable restaurant also contributes to the economic prosperity of stakeholders.
Why is restaurant sustainability important?
The planet's natural resources are gradually on the decline. Restaurant customers now have higher expectations and demand increased transparency. Restaurant owners who implement sustainable practices stand to benefit not only their restaurant but contribute to the success of the industry itself.
Socially conscious consumers are willing to shell out more for sustainable products and services. Customers are also willing to switch to brands committed to a good cause. Consumer brands that prioritize sustainable practices outperform ones that do not.
Restaurants that aim to keep patrons returning operate by values that align with those of customers. Sustainable establishments draw diners whose money contributes to not only their meal, but to the betterment of the environment. In return, sustainable restaurants increase brand loyalty.
1. Find restaurants that buy locally
Customers who order from restaurants that buy locally contribute to their sustainability initiatives. Sourcing ingredients from nearby farms helps the local economy but also reduces the transportation costs and emissions that result from bringing in ingredients from out of state.
2. Order vegan or vegetarian meals
Ordering more vegetarian dishes is another way restaurant customers contribute to a more sustainable business. Eating less meat reduces diners' carbon footprint. Restaurants are encouraged to serve popular dishes but utilize meatless substitutes that mimic the flavor and texture of meat.
Environmentally conscious diners are a rapidly growing customer base who are attracted to vegan and vegetarian dishes. Restaurants can encourage their business by offering and clearly labeling vegan and vegetarian dishes on the menu, since customers may otherwise not feel confident to order.
3. Make delivery sustainable
Ordering out can have dire consequences for sustainability practices. However, restaurant customers can tweak their orders to make them more sustainable. For example, customers who eat at home should request that single-use plastic not be included in their takeout order.
Restaurants that reduce single-use plastic when customers order takeout align with the values that promote sustainability within the food service industry. Restaurant establishments can likewise avoid using plastic or Styrofoam packaging and instead opt for paper and recycled or compostable materials.
Delivery services reduce greenhouse gas emissions when customers plan and allow for longer delivery times. The deliverer has an opportunity to pick up several orders, thereby reducing greenhouse gas emissions. Customers should also place orders from restaurants with good labor practices.
4. Support restaurants that donate leftovers
Restaurant customers who support establishments that donate extra food contribute to their sustainability. Restaurants have a wealth of places that can make good use of food and ingredients that go unused. Candidates for leftovers include homeless shelters, food banks, farms, and zoos.
Restaurants no longer have to fear being held liable for donating food. The Bill Emerson Good Samaritan Food Donation Act provides government protection to restaurants that donate food. Restaurants are still urged to review local and state guidelines regarding the correct procedure to donate leftovers.
5. Dine at restaurants with zero-waste cooking
Dining at restaurants that practice zero-waste cooking allows customers to support restaurants in their efforts to promote sustainability. Zero-waste cooking is simply utilizing all parts of the ingredients, leaving no waste behind. Bones, for instance, can be used to flavor broth or soup.
Restaurants can achieve success with sustainability when they offer multiple portion sizes. Customers can choose the amount of food they eat, which minimizes food waste. When many customers do not finish a dish, cut the dish from the menu, or repurpose the ingredients.
6. Share on social media
Restaurant customers who discover an establishment that implements sustainability practices are encouraged to share their find on social media. Restaurant owners, too, should voice their contributions to the environment, providing timely updates and statistics on ongoing progress and new initiatives.
Restaurant sustainability has grown into a prominent movement, one to which both customers and food establishments can make significant contributions. Partnering with companies that help restaurants recycle food waste is also important to helping preserve and protect the environment and its resources.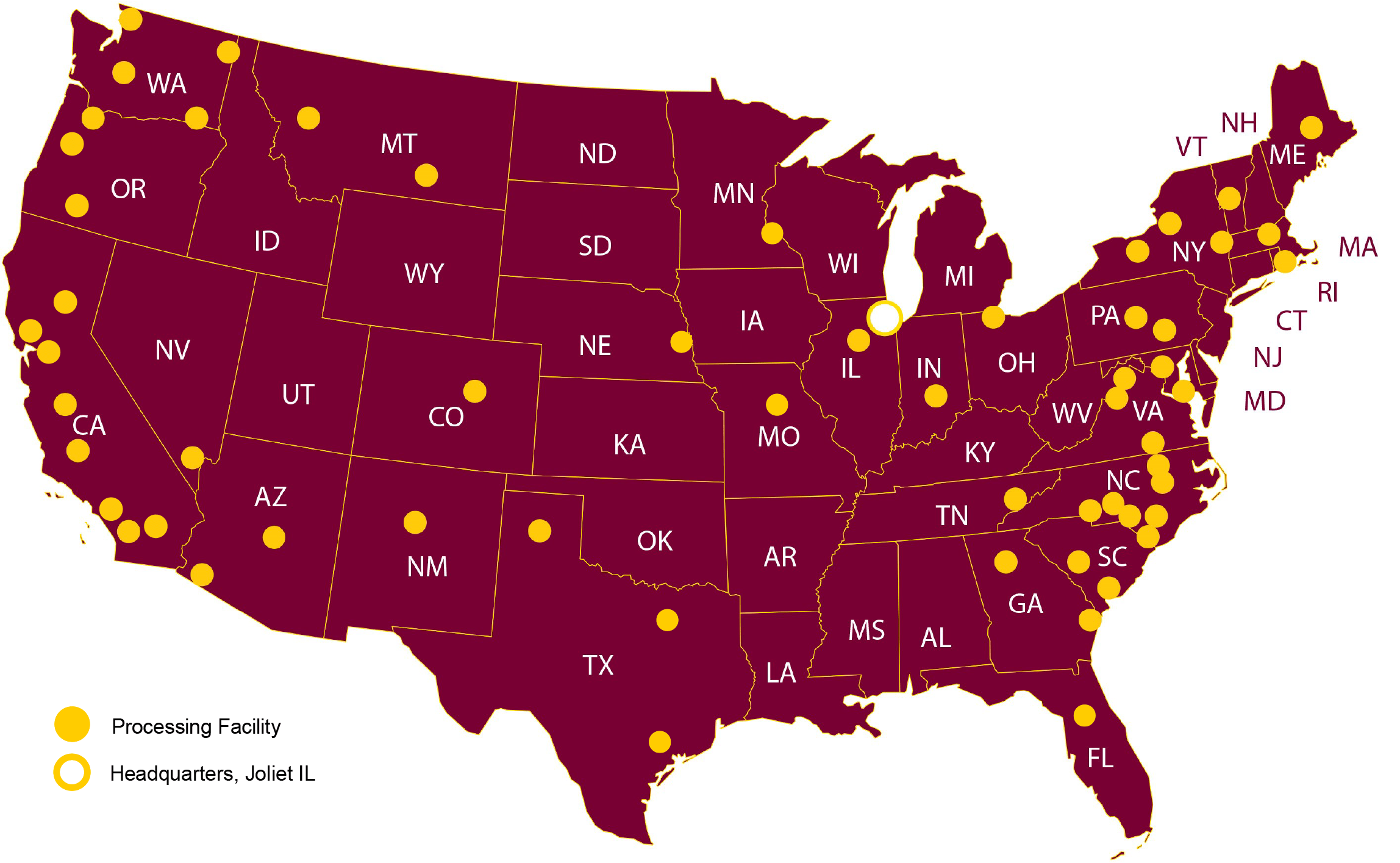 One well-rated company that gives restaurants an opportunity to recycle is Mahoney Environmental. We create incredible value for our restaurant customers, providing key services, such as used cooking oil collection, cooking oil recycling, and the delivery of fresh cooking oil straight to your door.
Mahoney's used cooking oil collection and recycling services prevent safety issues from developing in restaurant kitchens. Cooking oil collections and deliveries can be scheduled on a regular basis to ensure that your kitchen is fully stocked with fresh oil and that the used oil is recycled.
Working with Mahoney Environmental to recycle used cooking oil keeps your restaurant sustainable. Through our recycling process, we turn the used cooking oil into renewable resources, like renewable diesel and sustainable aviation fuel. We are an important partner in a restaurant's sustainability efforts.
Mahoney Environmental also offers commercial grease trap services and cooking oil equipment design and installation services to support the full functionality of your restaurant. We offer automated systems to reduce cooking oil waste and bulk containers to safely hold oil.
We are proud to serve food establishments across the country, including  Atlanta, Boston, Chicago, Cleveland, Columbus, Dallas, Denver,  Houston, Indianapolis, Kansas City,  Los Angeles, Miami, Nashville, New York, Philadelphia, Phoenix, San Diego, Seattle, Washington DC and the surrounding areas.
When your goal is to increase sustainability practices within your restaurant and attract more customers, make the decision to work with Mahoney Environmental. We serve the restaurant industry with pride. Call Mahoney to set up a schedule for used cooking oil collection and recycling. We are proud to serve food establishments across the country, including Boston, Chicago, Cleveland, Columbus, Denver,  Houston, Indianapolis, Kansas City, Miami, Nashville, New York, Philadelphia,  Phoenix, San Diego,  Seattle, Washington DC and the surrounding areas.