Current inflation is impacting restaurants' bottom lines. In order to maintain financial health, restauranteurs are in a phase of experimentation. Areas that are being explored include dynamic menu pricing, moving away from ghost kitchens, and catering to customers who are trading down.
The year 2023 continues to challenge restauranteurs. Menu costs are rising due to inflation, compelling many diners with a reduced dining budget to opt for more inexpensive meals. One of the biggest fears is that customers will cut down on their frequency of restaurant dining.
Delays and shortages in the supply chain remain persistent, causing spikes in the costs of ingredients. Renovating restaurants will be equally impacted by the supply chain, due specifically to labor shortages and construction delays. Building now requires a greater financial investment.
While these hurdles may be intimidating to restaurant owners, it's a solace to know that customers' appetite for premium meals has not drastically dwindled. High-income customers remain a driving force behind the profitability of restaurants, but low-income diners who find ways to cut back are still vital.
1. Technology takes orders
Customers continue to place orders, albeit using the latest in technology. Smartphones, which restaurants do not need to purchase, serve food service establishments in many ways. Current labor shortages do not hold restaurants back from accepting orders via their smartphone.
Interactions with a restaurant go beyond placing orders. Technology-savvy customers with an appetite for good food can effortlessly support their favorite brands as well as use their phone to pay for in-person and online restaurant visits. The smartphone is a tool that promotes frictionless interaction.
2. Social media drives discoverability
Additional trends in 2023 that are anticipated to continue benefitting restaurants are social media apps, such as TikTok and Instagram. More than half of surveyed millennials have discovered a restaurant, ordered food from one, or visited an establishment after seeing it on TikTok.
The benefits of social media sites do not stop there. TikTok's influence spreads far and wide. The social media giant inspires restaurant goers to travel farther than they normally would to experience a diner—plus, they are willing to spend more money to do so.
3. Low-tech diners still have sway
While the majority of restaurants with widespread name recognition utilize technology to the max, the nation still has pockets of mom-and-pop diners that prefer to stick to age-old traditions. These restaurants continue to utilize paper menus, and waiters take customer orders with pen and paper.
In 2023, these smaller food establishments could see a resurgence, as diners flock to them for the rare experience of novelty. Digital innovation cannot not force smaller restaurants to adapt—which will, in the long run, be a profitable move for them.
4. Cryptocurrencies make headway
It's undeniable—cryptocurrencies are saturating the restaurant industry too. NFTs (non-fungible tokens) are being increasingly utilized by restaurants to increase customer loyalty. Rather than follow the traditional model, diners earn points for each order and trade them in. VIPs thus enjoy an exclusive experience.
5. Ghost kitchens return
Ghost kitchens have reemerged from their dusty graves—at least in hybrid form in 2023. Rather than customers walking into an unnerving, dark warehouse for their food, they enjoy the conveniences of ordering online for either pickup at a climate-controlled locker or delivery.
6. Restaurant labor is on a slow rebound
While half a million restaurant workers left their jobs during the pandemic, the industry is slowly starting to see an upward trend in labor. Small gains in hiring workers will continue in 2023, with legal immigration starting to make a resurgence from pre-pandemic levels.
Casual restaurants may never go back to employing dozens of workers, since employees are reconsidering after the mass layoffs of 2020. Food establishments now attract staff by improving workplace culture. While robots are entering the picture, they won't entirely replace staff in 2023.
7. Dynamic pricing is embraced
Peak hours can be a profitable driving force when restaurants incorporate dynamic pricing. Meal platters and prices can be changed several times per day to maximize earnings. Prices, for example, can spike 20 percent during peak hours. But diners are expected to resist this growing trend.
8. Supply chain issues trigger experimentation
Problems in the supply chain will continue in 2023, with no signs of relief in the immediate future. Restauranteurs, though, are creating new tactics to generate sales. Balancing prices while still delivering an optimal dining experience are what restauranteurs are currently focusing on.
Restauranteurs are taking dishes off the menu when it makes economic sense. But it's not always easy, as French fries are nearly impossible to remove. Building new restaurants is also riddled with hurdles, since obtaining materials and appliances takes business owners over budget.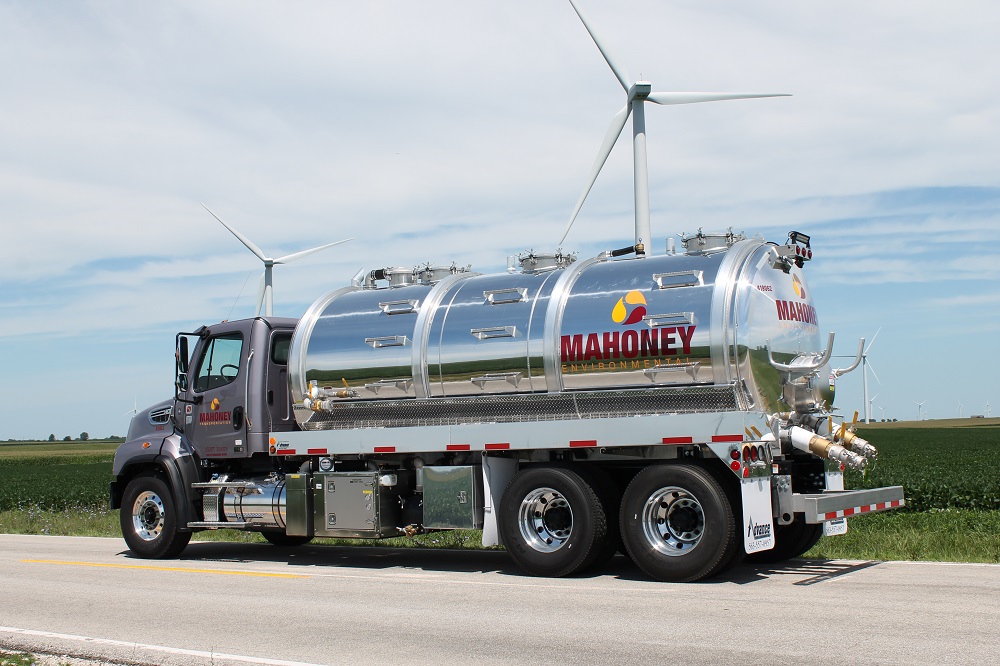 While the restaurant industry trends of 2023 are made up of both the positive and the negative, one company all restauranteurs can count on is Mahoney Environmental. Our cooking oil removal and recycling services cater to the immediate and long-term needs of restaurants.
Food establishments that work with us to regularly remove used cooking oil from their premises enjoy improvements in safety, sanitation, and operational efficiency. Our dependable grease recyclers arrive on your pre-determined schedule and work carefully to avoid disrupting restaurant operations.
Mahoney Environmental technicians are available twenty-four hours a day for pickups and deliveries of cooking oil. Our ongoing availability allows restaurants to schedule cooking oil pickups and deliveries at off-peak hours—a major benefit to food establishments that aim to minimize interruptions.
In addition to picking up used cooking oil for recycling, Mahoney Environmental is instrumental in helping restaurant owners prevent grease theft, design and install cooking oil equipment, provide used cooking oil storage containers, and deliver bulk quantities of fresh cooking oil.
Choose Mahoney Environmental for all your used cooking oil recycling needs in [cities] . We are trusted by countless restaurants to provide excellent customer service and efficient handling of cooking oil. Contact Mahoney Environmental today to learn about how we can improve your bottom line.
We are proud to serve food establishments across the country, including Atlanta, Boston,  Chicago,  Cleveland,  Columbus,  Dallas, Denver,  Houston, Indianapolis, Kansas City, Los Angeles,  Miami,  Nashville,  New York,  Philadelphia,  Phoenix,  San Diego,  Seattle,  Washington DC and the surrounding areas.