Effective supply chain management is essential to sourcing, preparing, and delivering food to customers. Without a high-functioning system in place, restauranteurs risk being unable to weather changes, like rising food prices or supply shortages. Here are best practices to circumvent industry challenges.
How is the supply chain defined?
Restauranteurs partner with a number of distributors in order to transform raw materials into finished products that customers will buy. They work with vendors, such as farmers, as well as logistics partners, kitchen staff, distribution services, and inventory management personnel.
Each of the above specializes in different parts of the supply chain. Farmers, for instance, sell eggs, meat, dairy, and produce. Transporting these raw materials is accomplished via the services of logistics partners. Chefs in the restaurant kitchen turn ingredients into palatable dishes.
Distribution is achieved through waiters serving at onsite dining locales or takeout and delivery services provided by restaurants. Keeping track of raw ingredients is key to having an ample supply on stock whenever it is needed; inventory management helps restaurants reorder in advance.
Restauranteurs work side by side with suppliers and distributors, thereby building strong relationships that facilitate smooth operations and promote the success of the restaurant. Equally important are keeping costs low, safeguarding profit margins, and ensuring the restaurant operates at peak efficiency.
Disruptions in the supply chain can have adverse consequences on the restaurant's bottom line. Anticipated sports events can cause the prices of certain food products to spike in the days leading up to the event. The Covid-19 pandemic causes delays in the shipment of kitchen appliances, like ovens.
Tip 1: Build strong relationships
Whether a restaurant is preparing guacamole for the Super Bowl or ordering a new refrigerator during the Covid-19 era, building strong relationships with suppliers is critical. Maintaining open communications with suppliers and paying them on time go a long way toward building trust.
Open communication means sharing important information, like timelines, product needs, and systems. Ask them to reciprocate, an effort that will result in discovering gaps and finding solutions. Work through conflicts with vendors by discussing how to deal with potential issues.
Tip 2: Re-evaluate the vendor
A successful restaurant's needs are consistently met by vendors. The right vendor will not only deliver high-quality ingredients, but ensure all deliveries are on time. Re-evaluate the existing vendor if dissatisfaction increases or needs change from the start of the contract.
Working with vetted vendors is necessary, since they provide the required quantities on a consistent basis while also providing critical details, such as allergen information or nutritional values. These benefits, plus cost-savings, are unavailable when making one-off purchases from a local store.
Also consider working with multiple vendors. A restaurant that is well-known for its egg salad sandwiches will be in a sore spot when a vendor fails to deliver eggs one morning. Working with at least two suppliers offers more choice for sourcing items, too.
Tip 3: Forecast product needs
Restauranteurs are encouraged to recognize patterns. Optimize the supply chain by knowing what quantities to order in advance, so that vendors may be approached ahead of time. Minimize food waste by installing a second cooler. Plan deliveries with accuracy by anticipating demands.
Prior to running a promotion, for instance, ensure the kitchen is well-stocked. Discuss with vendors the quality and quantity of raw materials well before the marketing messages are broadcast. If inventory is lacking, consider shortening the length of the promotion or running it only for a few days or hours.
Tip 4: Store inventory properly
Standardized storage procedures limit waste and keep customers healthy. Each food category comes with its own set of regulations: frozen foods are kept in the freezer, chilled foods in the fridge, and dry ingredients on clean shelves. Put away delivered food products immediately, before they go bad.
Tip 5: Recheck food safety
Managing the restaurant supply chain means making food safety a priority and safeguarding the health of customers. How this critical aspect is accomplished depends on the system utilized. A useful system will track where food originates; in the event of an outbreak, risks can be effectively mitigated.
Ask vendors about their quality monitoring process, which traces the food delivered. Food quality audits, assessments, and reports should be shared on a continual basis. Gauge the level of transparency, since dishonesty can result in dire consequences, such as food poisoning or damage to reputation.
Tip 6: Rely on advanced software
Inventory management systems are key to getting a bird's eye view of the supply chain. It includes several important functions, such as overseeing customer purchases, alerting the restauranteur when supplies are low, and controlling the quantities of food products sold to customers.
Precise management of inventory is achieved through advanced systems that offer reminders when inventory is low. Plus, an optimal system significantly reduces time spent on managing the inventory and allows the restauranteur to focus on other aspects of the business.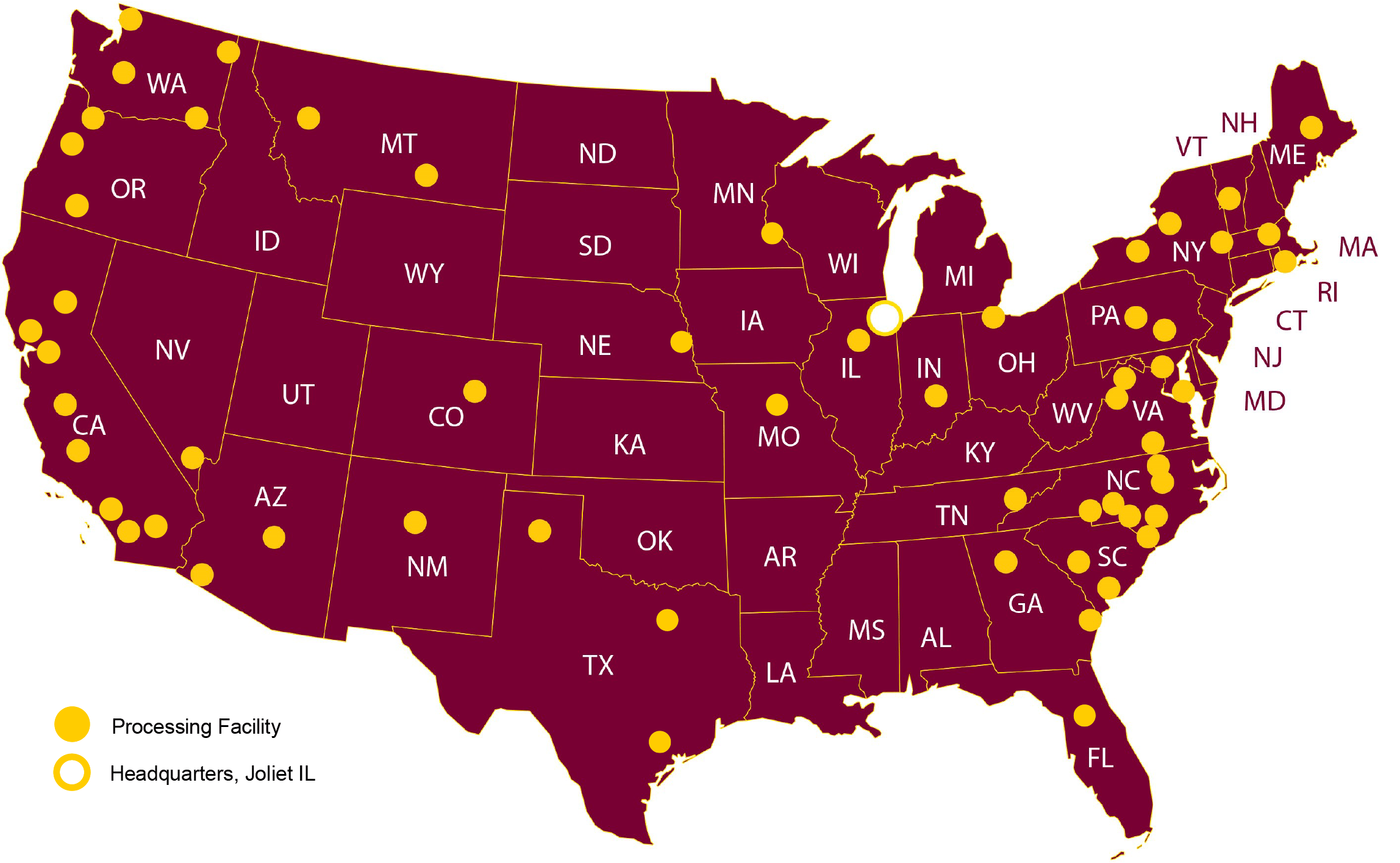 Restauranteurs who need a dependable partner trust Mahoney Environmental. We provide fresh cooking oil deliveries on a timely basis, thereby ensuring your kitchen is well-stocked with this cooking staple. Our company also offers a used cooking oil recycling program that benefits the environment.
Mahoney Environmental provides multiple other services that cater to the needs of restaurants, both large and small. Our commercial grease trap services maintain indoor and outdoor grease traps. Specialists ensure the traps work efficiently, so that grease is safely removed from the kitchen.
Our cooking oil equipment installation and design service options include automated systems, bulk containers that hold used cooking oil safely, and the customized design and professional installation of cooking oil waste equipment—all of which will meet the daily needs of restaurant kitchens.
Optimal supply chain management includes working with reliable service partners, like Mahoney Environmental. When you aim to improve your restaurant's used cooking oil management, consult us at (800) 892-9392. We are proud to serve food establishments across the country, including Boston, Chicago, Cleveland, Columbus, Denver, Houston, Indianapolis, Kansas City, Miami, Nashville, New York, Philadelphia, Phoenix, San Diego, Seattle, Washington DC and the surrounding areas.