The restaurant industry in the US is gaining momentum after periods of shutdowns due to the Covid-19 pandemic. Diners are returning in droves to savor the food and dine with gusto in the amicable restaurant atmospheres. However, supply chain issues continue to disrupt the restaurant industry.
Post-pandemic, restaurants are starting to reopen to their standard capacities. Although the recovery is still ongoing and the coronavirus remains a threat, many Americans are more comfortable dining out. Nevertheless, it will take a significant amount of time for the restaurant industry to fully recover.
Despite the fact that Americans are increasingly comfortable dining out, restaurants are struggling to meet their expectations. Supply chain issues within the restaurant industry, amplified by the lingering effects of the Covid-19 pandemic, are responsible for the slow regrowth of restaurant industries.
1. Equipment Scarcity and Shortages
Supply chain issues have slowed the manufacturing and delivery of restaurant equipment and replacement parts. Raw materials, like stainless steel, are difficult to obtain. Raw material mining was reduced due to Covid-19 social distancing mandates, leading to an inability to ship these materials.
Furthermore, due to the lack of capacity to ship materials in a timely manner, food service equipment has become scarce. Walk-in refrigerators and glassware, for instance, are now more difficult to obtain, far more expensive, and will take additional time to reach their destinations.
Restaurant owners who are proactive, meaning they do not wait until a piece of equipment breaks before ordering a replacement, will have a better chance of obtaining the materials they require. Industry experts advise business buyers to order early and avoid waiting until their last box.
Another solution to the equipment scarcity and shortages is to adapt. One particular piece of kitchen equipment may be backlogged for months, while a different one may be available within a week. Adapting allows restaurant owners to fulfill their orders and keep their businesses running.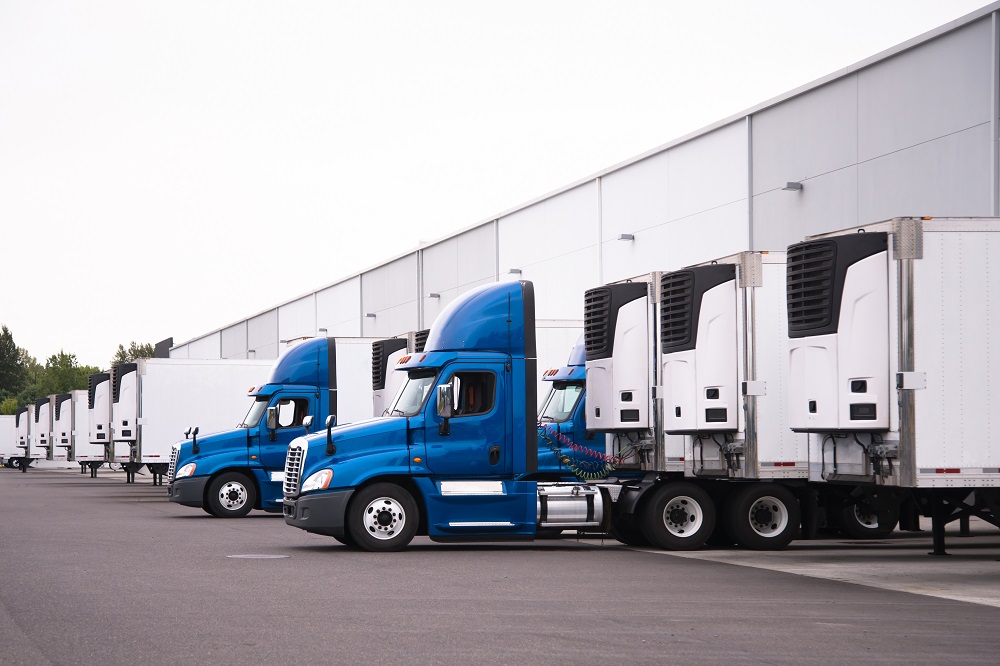 2. Labor Shortages
The Covid-19 pandemic has also caused worker shortages. Employees are fearful of returning to work, which has cut into the available workforce. Due to labor restrictions and shortages on vessels, congestions have developed in some countries, leading to delays in routine pickups and deliveries.
Ocean freight deliveries have significantly slowed in the wake of Covid-19 protocols and standards. Further complicating the already dire situation is that an ample supply of workers is unavailable to offload cargo from ships. As a result, international trade is being hit hard.
Issues within the trucking industry, too, have created delays and delivery problems for a number of industries, including restaurants. Trucker shortages are leading to dismal outcomes. There is not enough labor to move containers across the country.
A large portion of truckers, who have an average age of 60, were set to retire or move into other jobs when Covid-19 hit. Members of the trucking community are getting sick, have to follow Covid-19 protocols, or are driving fewer miles per day—factors that adversely impact deliveries.
Restaurants have access to solutions when it comes to supply chain issues related to labor shortages. Buying locally grown produce, for instance, and having them transported within the community can resolve some problems associated with the issues caused by interruptions in the supply chain.
Restaurant buyers who utilize local resources will avoid the costly delays attributed to existing supply chain issues and obtain the produce they need to keep the kitchen stocked. Work with local farms, minority-owned farms, or local bakeries and dairies across the US.
3. Lack of Communication
The supply chain consists of a vast network of players, from people and companies to transportation methods and procedures. Communication is vital to ensure its success. However, people within the supply chain fail to interact as often and as clearly as they should.
A lack of clear communication has led to hurdles within the current supply chain that feeds the restaurant industry. Problems abound, such as delays in the shipment of products—which can result major losses, including the spoilage of and bacteria growth in food products.
Overcoming communication challenges in the restaurant industry can be achieved by remaining proactive. Similar to ordering supplies early, communicate with customer service teams early on in the process. Customer service teams can then anticipate how to deliver the needed goods on time.
Business is not as usual in the post-pandemic era. Fueled by equipment scarcities, labor shortages, and a lack of communication, the supply chain issues are not likely to be resolved any time soon. Ideally, restaurant owners will prepare for the worst and hope for the best.

Partnering with Mahoney Environmental is one of the best decisions a restauranteur can make. While you are sorting out the mounting issues caused by disruptions in the supply chain, we will take care of all aspects of your cooking oil needs. Our reliable services give restaurant owners one less worry.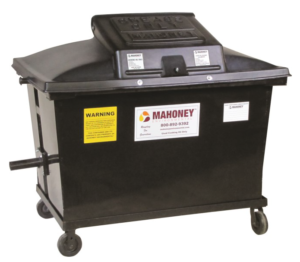 Mahoney Environmental works with restaurants to dispose of their used cooking oil in a safe and environmentally friendly way. Our cooking oil collection is done on your schedule. We transport the oil to facilities where it is recycled into renewable resources, such as biofuel and animal feed.
Our specialists are also equipped to maintain your commercial kitchen's grease trap. Grease trap cleaning and maintenance is available for both indoor and outdoor grease traps. A functional, well-maintained grease trap is necessary to preventing noxious odors and safety issues in the restaurant.
Mahoney Environmental professionals will design and install cooking oil equipment, from automated systems and bulk containers to the design and installation of cooking oil equipment. We also provide fresh cooking oil deliveries regularly so that your kitchen remains fully stocked.
While supply chain issues continue to cause problems within the restaurant industry, restaurant owners can count on Mahoney Environmental. We serve the restaurants across the US with pride and dedication. Call us today at 800-892-9392 to learn more about how we help keep restaurants running smoothly.