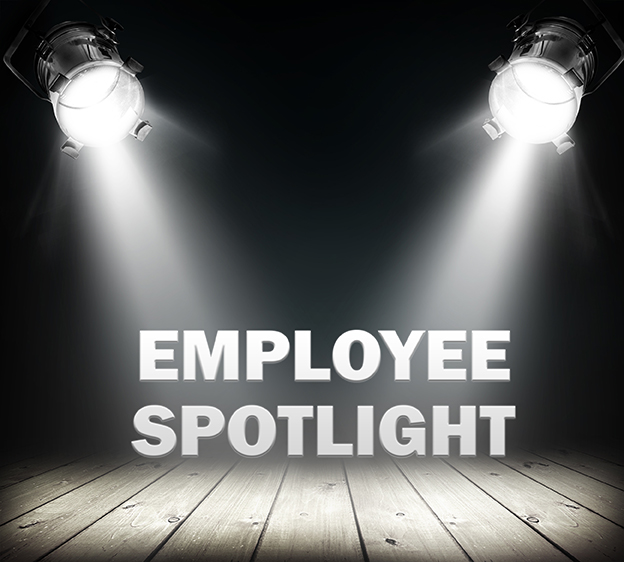 Employee Spotlight – Dale Brittell
Welcome to the Employee Spotlight
Welcome to another edition of the Mahoney 'Employee Spotlight'!  This spotlight is our way to reflect on and draw positive attention to the most important assets of Mahoney – its employees! A functioning business cannot function without a solid team in place, and we are extra proud of that team.  Every couple of weeks, an employee will be nominated and featured.  Next up is Dale Britell.
What is your role at the company? How long have you been with Mahoney and what position did you start at?
D:  Driver since 2012.

What is the most challenging part of your job?
D:  There always seems to be a balance between capacity, distance, and time. 
How do you balance your career at Mahoney with family life?
D:  Everyone around me is accepting of my dedication to work.

What is on your wish list for the next five years at ME?
D:  Mahoney servicing clients in California.

What is your favorite aspect of your job?
D:  I enjoy getting to know clients and their needs. 
What drew you to Mahoney when you initially started and how has the company changed since then?
D: Recycling oil for the environment. I used to be a client. Mahoney has given us excellent structure.

Share your proudest moment since coming on board at Mahoney?
D: The acknowledgement of environmental impact of recycling used cooking oil.

What are three words you'd use to describe Mahoney Environmental?
D: Consistent, fair, opportunity. 
Miscellaneous Questions (non-job related)
Do you have a favorite or inspirational quote to share?
D:  "If there is any one secret of success, it lies in the ability to get the other persons point of view and see things from that persons angle, as well as from your own."
 What were you like in high school?
D: Outgoing and I went to school every day. 
If you could change careers right now, what would you choose?
D: I am happy doing what I do. 
If you could interview one person in the world (dead or alive), who would it be, and why?
D: Paul McCartney, Experience of Life.

What was the last book that you read?
D: The Mahoney employee manual. 
What are you currently watching on Netflix?
D: I don't watch TV except for the news.
What was the best concert you ever attended?

D: Beach Boys. It is the only concert I have ever seen. 
People would be surprised if they knew what about you or what's your secret talent that no one knows about?
D: I am a junkyard junkie. I like working on old cars and picking parts out of junkyards. 
Do you have an office nickname? What is it?
D: Per Biff, " MacGyver. He can fix things in non-standard ways and make something from nothing". 
Three words that best describe you?
D: Determined, easy going, adaptable.
Thank you, Dale! We appreciate your contribution to this interview AND especially to all you do for Mahoney Environmental!
Do you, or do you know someone, that would like to work for Mahoney?  Click here to view the available positions.
Would you like to nominate someone? Submit your nomination by emailing marketing@mahoneyes.com. Please title the email "Employee Spotlight Nomination".